Опис
IPONE Scoot 4 10W30 Malaysia
Motorcycle.my offers 100% genuine and quality IPONE Scoot 4 10W30 in Malaysia. Find out more about scooter engine & gear oil from IPONE Malaysia.
1 little
3-Synthetic
API SL – JASO MB
REDUCTION IN PETROL CONSUMPTION
SCOOT 4 ensures optimum lubrication of your 4-stroke scooter. Semi-synthetic, it guarantees good engine protection.
Its FUEL ECO formula allows you to save fuel.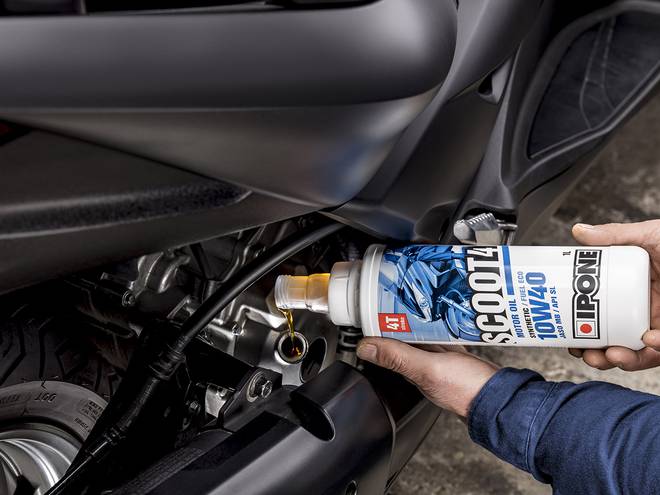 AN ULTRA PRACTICAL POURING SPOUT
Its can with pouring spout is very convenient for a precise dosage, without putting any aside!