Опис
FOR 2-STROKE PREPARED SCOOTERS
SCOOT RUN 2 is specially designed for modified scooters with engine and exhaust racing kit.
It ensures excellent combustion and thus reduces noise and smoke emissions and avoids carbon build-up in the cylinder head or exhaust. It offers better start-ups both hot and cold.
It guarantees optimum protection and longevity of the engine.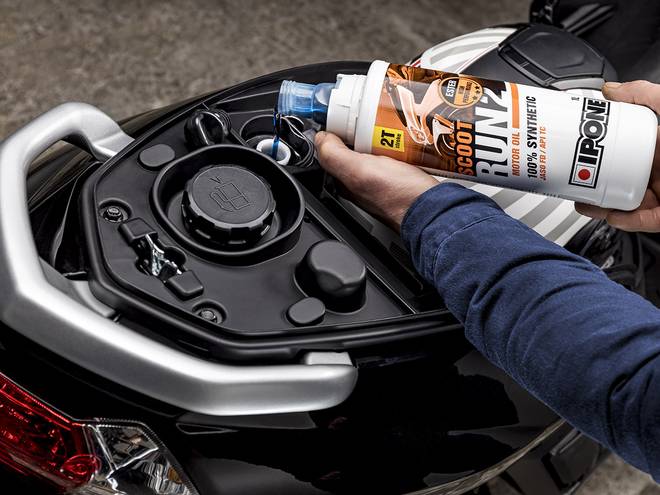 AN ULTRA PRACTICAL POURING SPOUT
Its can with pouring spout is very convenient for a precise dosage, without putting any aside!