Опис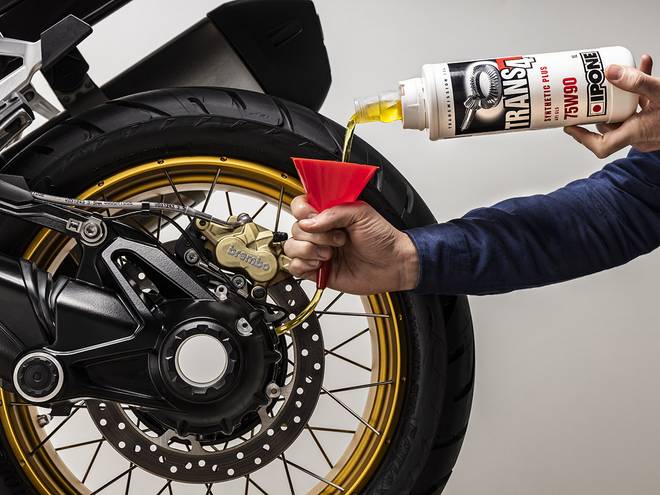 THE SAFE BET FOR YOUR TRANSMISSION!
TRANS 4 80W90 ensures perfect lubrication and optimum protection of mechanical parts such as cardan and rear wheel bearings.
Thanks to its unique formula reinforced with extreme pressure additives, it resists very high mechanical shear demands, reduces mechanical noise and improves your riding experience by reducing bumps during gear shifts.
Its can with pouring spout is very convenient for a precise dosage, without putting any aside!
Synthetic Plus – API GL5
Transmission oil specially developed for separate gearboxes and transmission of four-stroke motorcycle and quads with large engine sizes. TRANS 4 makes selection more precise and transmission quieter in hot or cold conditions.