Опис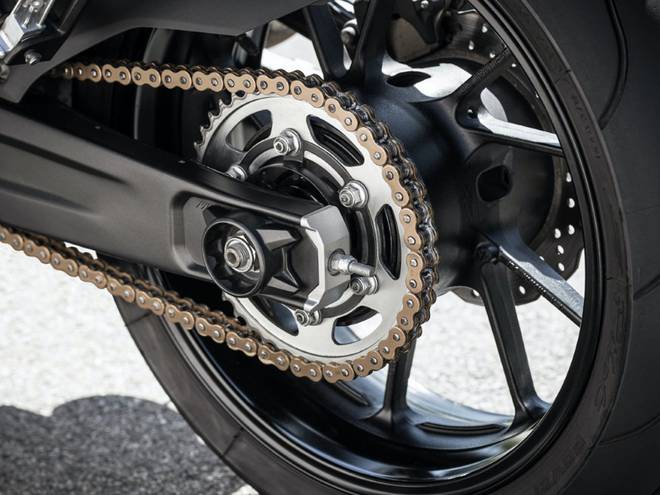 THE CHAIN GREASE THAT LASTS 800 KM !
X-TREM CHAIN ROAD is a high-performance chain grease. Thanks to its high-tech calcium sulfonate formula, it holds perfectly to your chain up to 800 km, even in wet environments.
Its texture guarantees optimum adhesion to the chain and dries quickly to avoid projections on the rim.
Its cream colour, visible when applied, allows you to check that you have not forgotten any links.
Economical, a simple rotation of the chain is enough for a perfect lubrication!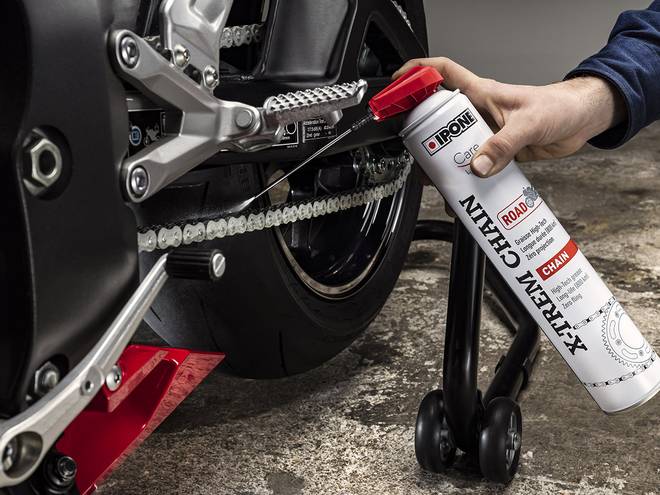 THE MULTI-POSITION SPRAY FOR PRECISE APPLICATION
Its multi-position diffuser allows to pulverize a precise spray while controlling the power and the amount of grease used at each pressure. So, you only grease your chain and not the garage floor…no need for a cardboard under the bike!
Its retractable rod fixed on the spray, folds and unfolds in a single gesture. No more rod lost in the workshop after 2 uses!
For off-road motorcycles, use X-TREM CHAIN OFF-ROAD.
HOW TO CLEAN AND LUBE YOUR CHAIN
Have you never taken care of your chain? You don't know how to do it? Or are you lazy? No worries, with this video tutorial, learn in less than a minute to clean and lube your chain. You'll see it's super easy and fast. A shiny, well-greased chain is better, isn't it ?
And to learn more and know all our tips and tricks, discover our detailed how-to article.
Details
X-TREM CHAIN ROAD is a calcium sulfonate grease that lubricates the chain and protects it from corrosion.
It has been developed for road motorcycles to limit projections and ensure long-lasting performance (800 km) in intensive conditions.
Its multi-position diffuser allows you to combine the power of the jet with the precision of the spray. Spray the product on the chain from the inside by rotating the road. Allow to dry for deep lubrication.
Chain grease
Use Route
Long-lasting grease (800km)
No projection
Lubricating and protecting
Multi-position broadcaster