Опис
FOR ROAD BIKES IN REGULAR USE
15.5 is ideally suited for 4-stroke road or dual-sport motorcycles, with wet or dry clutch, complying with Euro 2, 3, 4 or 5 emission standards, in regular use.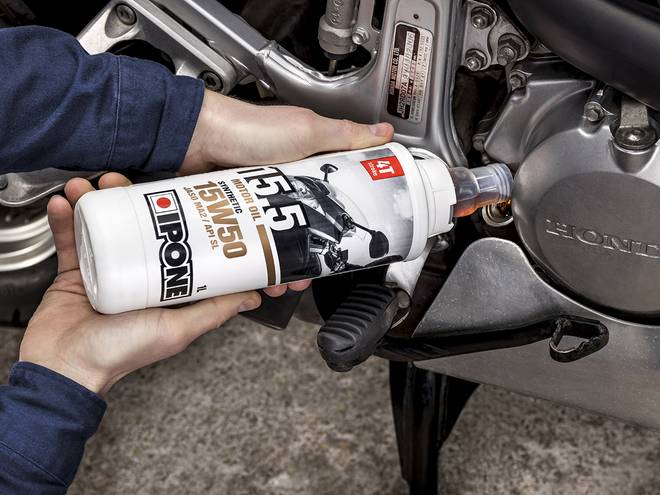 ENGINE PROTECTION
Compliant with the JASO MA2 API SL standards, it offers the highest level of friction to ensure perfect clutch operation during start-up, acceleration and at maximum speed.
Its can with pouring spout is very convenient for a precise dosage, without putting any aside!
HOW TO CHANGE YOUR MOTORCYCLE OIL
The motor oil is the blood of your engine, it is vital! Over the miles, the oil accumulates dirt and becomes less and less efficient.
So if you are approaching the mileage limit recommended by the manufacturer, or if it's almost been a year since the oil has been changed, it's time to make your oil change.
You can do it yourself, it's pretty simple. We'll do it with you in video! To learn more and know all our tips and tricks, discover our detailed how-to article.